Advanced Certificate Course in Clinical Oncology
The clinical oncology course will equip you to provide supportive care and rehabilitation and handle oncological emergencies while providing you the opportunity to work with medical, surgical, and radiation oncologists.
Save
Share
25th Jan 2021
Batch Start Date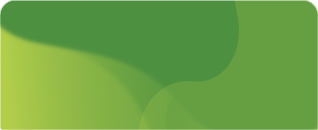 25th Jan 2021
Batch Start Date
What you'll learn
Gain skills in managing the patients with cancers
Apply systematic approach in managing various types of cancers
Know the pathophysiological approach and the various treatment modalities in treating blood cancers
Learn in detail about different cancers such as sarcoma, pediatric cancers, cancers of genitourinary system, etc.
Contact or Schedule a Call
The clinical oncology course will equip you to provide supportive care and rehabilitation and handle oncological emergencies while providing you the opportunity to work with medical, surgical, and radiation oncologists.
Program Overview
It is always necessary to continue your learning and to become an expert in the field of Clinical Oncology upskilling with the Advanced Certificate in Clinical Oncology is required. This is an essential second step in becoming a clinical oncologist, this course, designed by a leading oncologist, comprehensively covers the current trends and management of system-specific cancers. 
Through this online course in the field of Oncology, you will review the pathophysiological basis for these diseases, their various clinical manifestations, clinical evaluation, and learn evidence-based medical management of these conditions.
The Medvarsity Learning Design framework (Certificate, Advanced Certificate, and Fellowship) is based on Kirkpatrick's model of e-learning and allows the systematic consumption and application of the content. 
This course is certified by Medvarsity and Apollo Hospitals Educational & Research Foundation (AHERF).
We at Medvarsity strive to equip every physician with the ability to fast-track their career and enable them to better serve the communities in which they practice. Join us, and let us impact healthcare through education.
Eligibility: MBBS graduates + students who completed Session 1
Course validity: 2 months. There will be an extra charge on the extension of the course validity.
Course Outline
The specialist certificate course covers the following topics:
Module 1: SARCOMA
Sarcoma of bone

Sarcoma of soft tissue
Module 2: CANCERS OF GENITOURINARY SYSTEM
Renal cancer

Carcinoma of Bladder

Prostate cancer

Penis cancer

Testicular cancer
Module 3: HEMATOLYMPHOID NEOPLASMS
Hodgkin's lymphoma

Non- Hodgkin's lymphoma

Chronic myeloid leukemia 

Chronic lymphoid leukemia 

Acute myeloid leukemia

Acute lymphoblastic leukemia

Myelodysplastic syndromes

Myeloproliferative disorders 

Multiple myeloma and related disorders
Module 4: CANCERS OF HEAD AND NECK
Module 5: PEDIATRIC CANCERS
Module 6: CANCERS OF UNKNOWN PRIMARY SITE
Course Faculty
Dr. Manish Singhal
Course Director
MBBS, MD, DM, Medical Oncology
Senior Medical Oncologist working at Indraprastha Apollo Hospitals, New Delhi
Dr. Vikas Talreja
Course Faculty DM , MD, MBBS, ECMO DM (Medical Oncology & Hematology) Consultant - Dept of Medical Oncology & Hematology at Safdarjung Hospital
Sample Certificate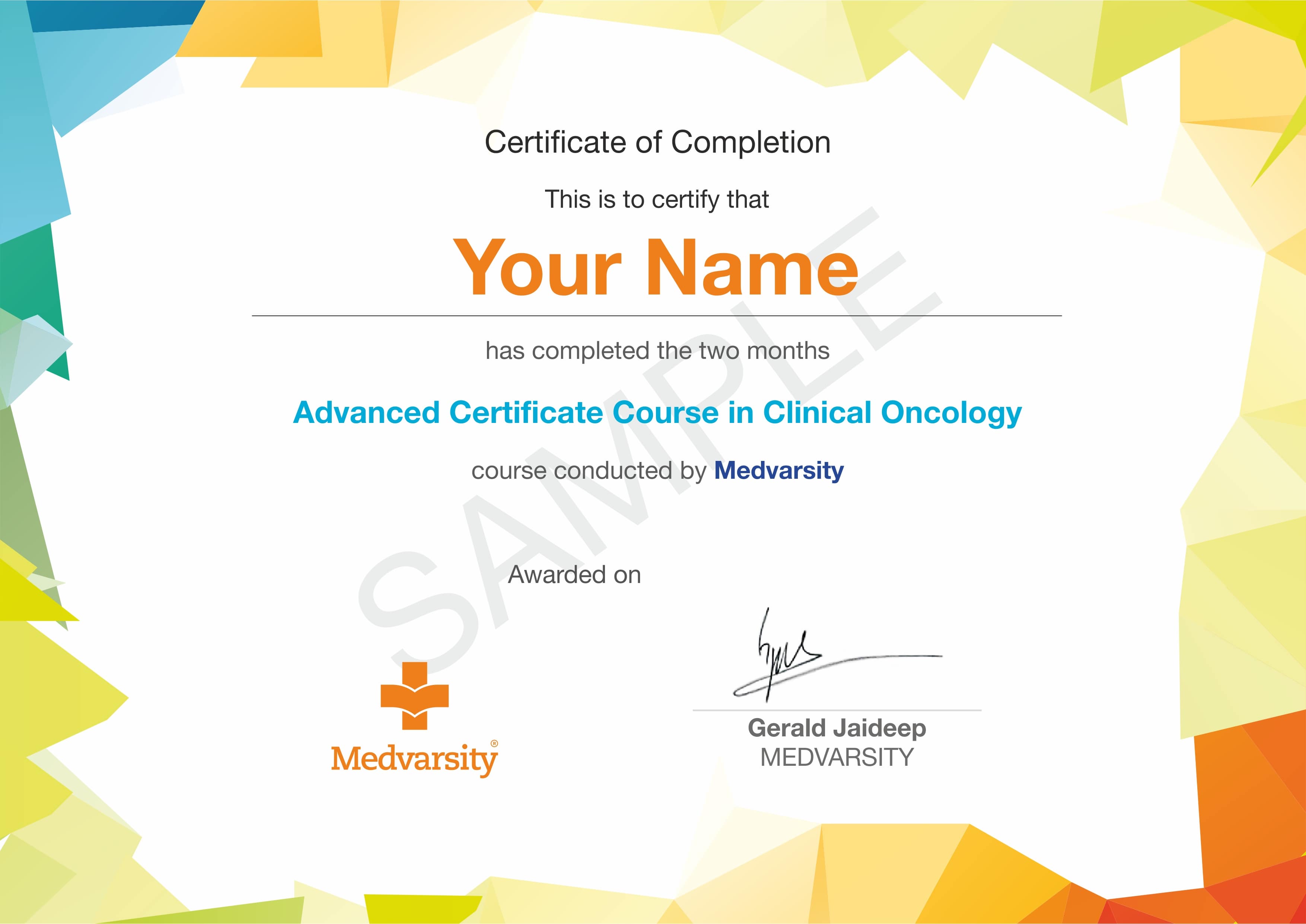 An immersive learning experience
An immersive learning experience
Know more
7-day money back guarantee. Guaranteed 7-day refund in case of dissatisfaction.

24 × 7 support: A dedicated customer support helpline to help you at any point of the course.

Eminent faculty: Courses designed specifically for the doctors, by the doctors.
APPLICATION PROCESS
Tell us a bit about yourself and why you want to do this.

An admission panel will shortlist candidates based on their application .

Step 3

Shortlist Candidates

Candidates will be hand picked post the interviews.

Selected candidates can begin the program within 1-2 weeks.
Admissions counselors
We have a team of dedicated admissions counselors who are available to guide you as you apply to the program. They are available to:
Support you throughout the admission process.
Help you choose the right course as per your specific requirements.
Will resolve all your course and faculty related queries.
Guide you all through the course and help you make informed decisions.
Talk to our admissions counselors now!
Frequently Asked Questions
1. Course related
I am a MBBS/PG student. Will this course benefit me?

You will definitely benefit from this course. While pursuing this course of clinical oncology you will learn, in-detail about various cancers and their clinical therapies. This course is a well-structured and detailed course on clinical oncology that will make you gain knowledge and skills that are required to manage individuals with cancer
What is the total duration of the course?

You are given 3-month duration to complete it. Along with this, 3-month contact program at various hospitals is mandatory. However, if you spend enough time on the learning materials and clear the assessments, you can finish the course at a faster rate and get the certification.
2. Eligibility for the course
3. Course delivery
How to access the course material online?

To access the course, click on kite.medvarsity.com using the login ID and password provided to you or click on "LOG IN USING YOUR ACCOUNT ON Google" and enter your Email ID: Gmail ID (Only if Gmail ID mentioned in the Application) & Password. In case you don't have access to login ID and password, write to us at [email protected] & quote your registered email ID.
What if I am unable to open the Medvarsity website?

In the first instance, you should contact our student support teams to make a complaint using one of these methods, during operating hours.
Student Support Team
Operating Hours
9 am- 7pm,
Mon-Sat (IST)
4. Assessments
How will the assessments be for course?

All assessments will be based on online tests.

What if I am not able to clear the final test in each level in the first attempt?

You will be given three attempts to clear the tests. If you are not able to clear the final test for the Level in three attempts, you will have to pay re-activation fees. Contact Toll free (1800-103-6006) or write to us at

[email protected]

What if I feel that a question is wrongly framed or an answer is wrongly marked in the online exams?

If you feel that something is wrongly mentioned, you can write at

[email protected]

, directing it to the academics team.
5. Certificate
What certification will I get at the end of the course?

Certificate Course in Clinical Oncology
When will I get my certificate?

Once you successfully pass each Level, your E-Certificate will be generated in the Learning management system.
6. Feedback
What if I have any concerns regarding the program delivery or what if I have any suggestions to improve the quality of the course?